TRACK CHAIRS
Mila Gascó-Hernandez
Center for Technology in Government
University at Albany, SUNY
1400 Washington Avenue, UAB 120
Albany, NY 12222
mgasco@albany.edu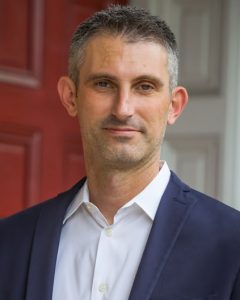 Christian Schaupp
John Chambers College of Business and Economics
West Virginia University
322 Business and Economics Building
Morgantown, WV 26506
Tel: (304) 293-6524
Christian.Schaupp@mail.wvu.edu
Digital Government is a multidisciplinary research domain that studies the use of information and technology in the context of public policymaking, government operations, government transformation, citizen engagement and interaction, and government services.
Numerous disciplines contribute to this intersection of research, such as computer science, information systems, information science, political science, public policy, organizational sciences (public administration and business administration), sociology and psychology among others.
The HICSS Digital Government track is a venue for groundbreaking studies and new ideas in this particular research domain. Many studies first presented here develop further and then turn into publications at top journals. Minitracks cover the full spectrum of research avenues of digital government, including emerging topics, policies and strategies for digital government, the digital divide, and most recently, government and disaster resiliency and business process management.
The HICSS Digital Government Track has gained an excellent reputation among Digital Government scholars and the larger academic community. It serves as a rigorous and valuable research venue on Digital Government, bringing together an international community of scholars to discuss the state of Digital Government throughout the world.